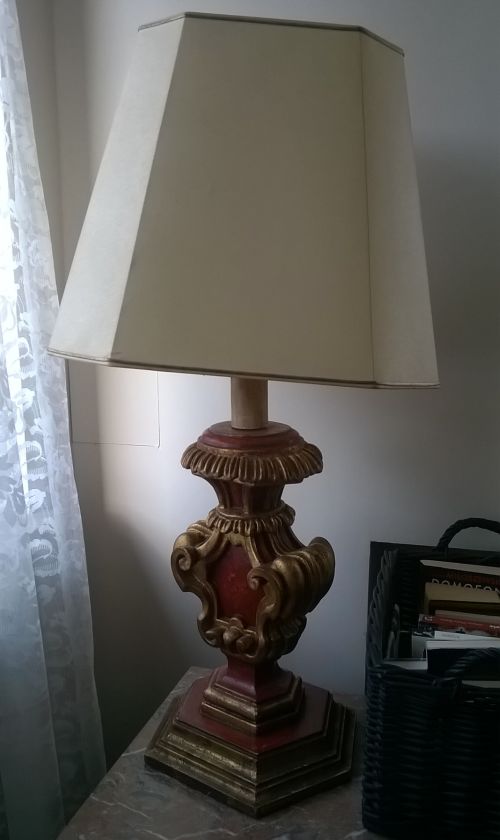 Massive Florentine table lamp made of carved wood, painted and gold gilded.
The lamp is made around 1950s in traditional Florentine style, which is a contemporary interpretation of Renaissance. The style is characterised by ornate apperance.
Florentine items are usually gold gilded. They are contemporarly associated with Shabby chic style and become more and more collecible.