Porcelain
Tulowice pottery glazed hen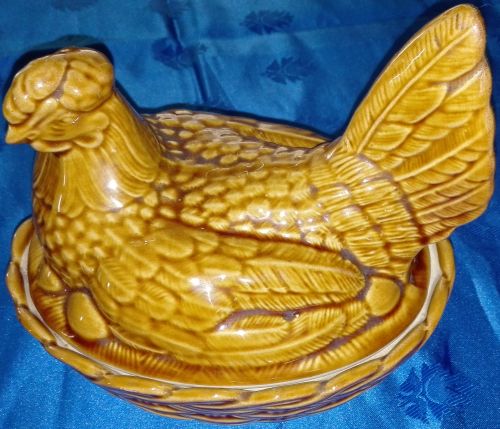 Pottery ceramic container in the shape of hen made in Tulowice.
Texture of the lower part of this container imitates a wicker basket. It is glazed in a brown-honey colour.
The container is 19 cm long and some 18 cm high.
It is marked on the base. This backstamp was used by the Fabryka Porcelitu Tułowice in the 1951 - 1999 period.