Porcelain
Semikarakorsk Russian ceramic suger bowl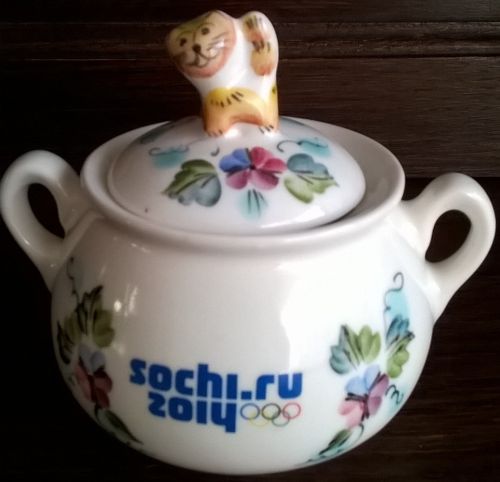 Traditional Russian ceramic sugar bowl made by ZAO Aksinia factory in traditional Semikarakorsk style.
The sugar bowl is made as a part of Russian folk products prepared for Sochi 2014 Winter Olympics. This particular sugar bowl is signed by artist named Kunahovec. There are two artists with such names working for ZAO Aksinia factory. There are Olga Kunahovec and Piotr Kunahovec.
Semikarakorsk is one of traditional Russian ceramics centers although not as widely known as Gzhel.
The sugar bowl is marked: