Glass by Zbigniew Horbowy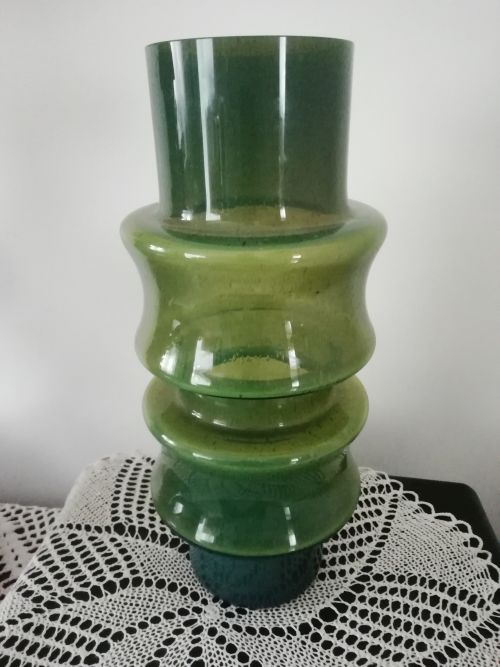 Zbigniew Horbowy was the most prominent Polish glass designer.
He was born in 1935 in Łanczyn near Kołomyja (nowadays Ukraine). After WWII his family was relocated to Kargowa in western Poland. He soon started studying at the State Higher School of Visual Arts in Wrocław (Ceramics and Glass Department). In 1959 he started co-operation with the Glass Factory "Sudety" in Szczytna. In 1960s he developed a technology of producing the glass called 'antico' with distinctive bubbles inside. 
In 1974 he managed to launch the "Barbara" Glassworks in Polanica Zdrój where he worked with his students. In 1963 he started to teach at the State Higher School of Visual Arts in Wrocław. In the years 1999 - 2005 he was the chancellor of the school.
Horbowy introduced contemporary art to Polish glassworks. His simple forms resemble to some extent contemporary scandinavian glass items.
When trying to recognize items designed by Horbowy please remember that products of the "Barbara" Glassworks had the lens on the base. Most of glass items designed by Horbowy should have this feature on the base. Bear also in mind that Horbowy wasn't the only designer working for this glassworks.
UFO

 

Eryk