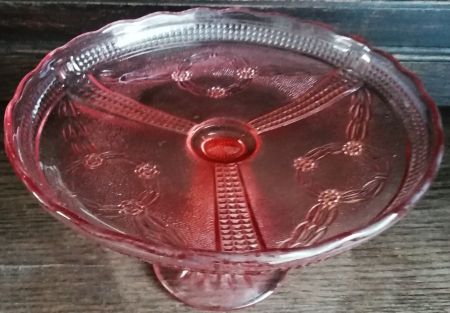 Article Index
Page 1 of 3
The Ząbkowice Glassworks was established by Józef Schreiber in 1884 in Ząbkowice, which since 1977 is a part of Dąbrowa Górnicza.
In 1896 it was transformed into a joint stock company named Towarzystwo Akcyjne Ząbkowickiej Fabryki Szkła w Ząbkowicach. The shareholders were Paul Star, Arnold Feigl, Max Gurewicz and Wacław Hajek.
In 1902 they started to produce pressed glass items. In 1935 because of the Great Depression effects production was stopped. Production was restored only during WWII. And again they brestored production after liberation of the area in 1945. Four years later the company was nationalized. 
In 2004 the glassworks was finally closed due to bankruptcy.   
Sahara pattern divided plate

 

Footed green glass art deco bowl

(catalogue number 1240)

Hyalith serving bowl

(catalogue number 1247)

Almonds pattern cake stand by Eryka Trzewik-Drost

 

Flounce flower vase by Jan Sylwester Drost (made in Staszic Glassworks, a branch of Zabkowice)

 

Spirelli candlestick