Max Dannhorn Art Nouveau tray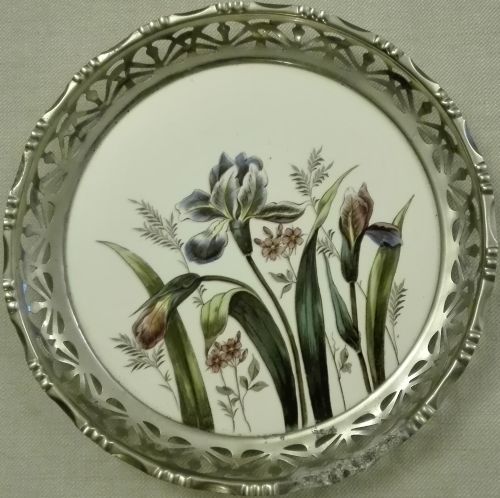 Metal framed stoneware tray decorated with iris flowers.
The tray is 26 cm in diameter. It is marked with a tree and horn hanging on it. Letters M and D are on sides of the tree. Below is inscription "Dee: 1718". This tree mark was registered in 1895. There is also incised date 10 X 21.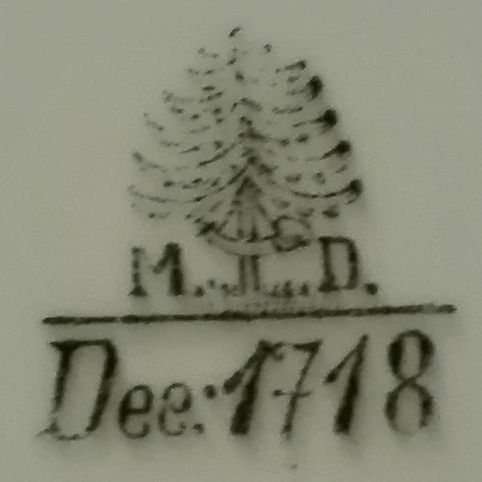 Max Dannhorn firm was established in 1872. Metal framed stoneware trays were just a small part of their product range. The business was active in a toy market producing magic lanterns, optical toys and other pieces for children. Ceramic tray centers were mostly produced by Villeroy & Boch.
In 1921 most of shares bought Gebrüder Bing company (G.B.N.). The firm changed its name to Nuernberger Metallwarenfabrik.