Lithograph based on Honore Daumier drawing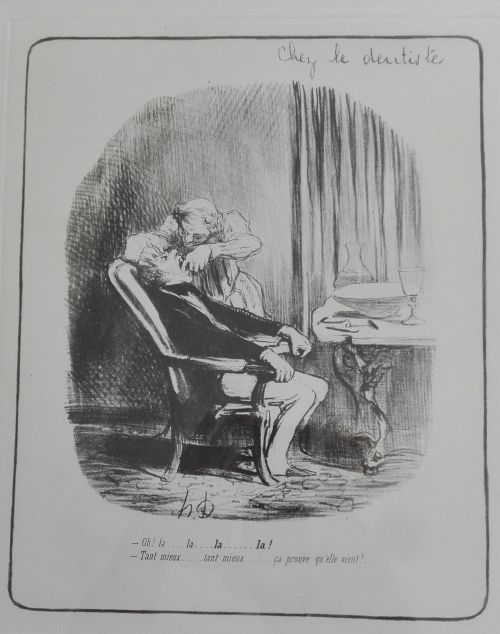 The lithograph was created in 20th century.
This lithograph is based on Honore Daumier drawing "Chez le Dentiste". In the lower part of lithograph initials H.D. Below dialog in French:
- Oh! la....la....la......la!
- Tant mieux.....tant mieux.......ca prouve qu'elle vient!....
Honoré Daumier was born in 1808 in Marseille and died in 1879 in Valmondois. This French caricaturist, painter, and sculptor is renowned for his cartoons and drawings being a caricature of contemporary society and politics. He is also known for introducing techniques of Impressionism into modern art.