L. Boilly tooth extraction lithograph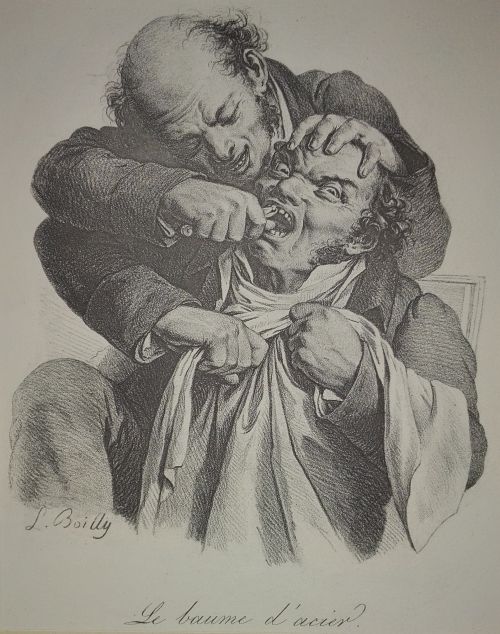 The author is Louis Boilly.
It is titled "The Balm of Steel" and presents the dentist extracting a tooth. Remarquable are very well drawn faces. The lithograph was created in 1823.
Louis Léopold Boilly was born July 5, 1761 in Bassée and died January 4, 1845 in Paris. He was a French painter and lithographe.