Mary Magdalene antique painting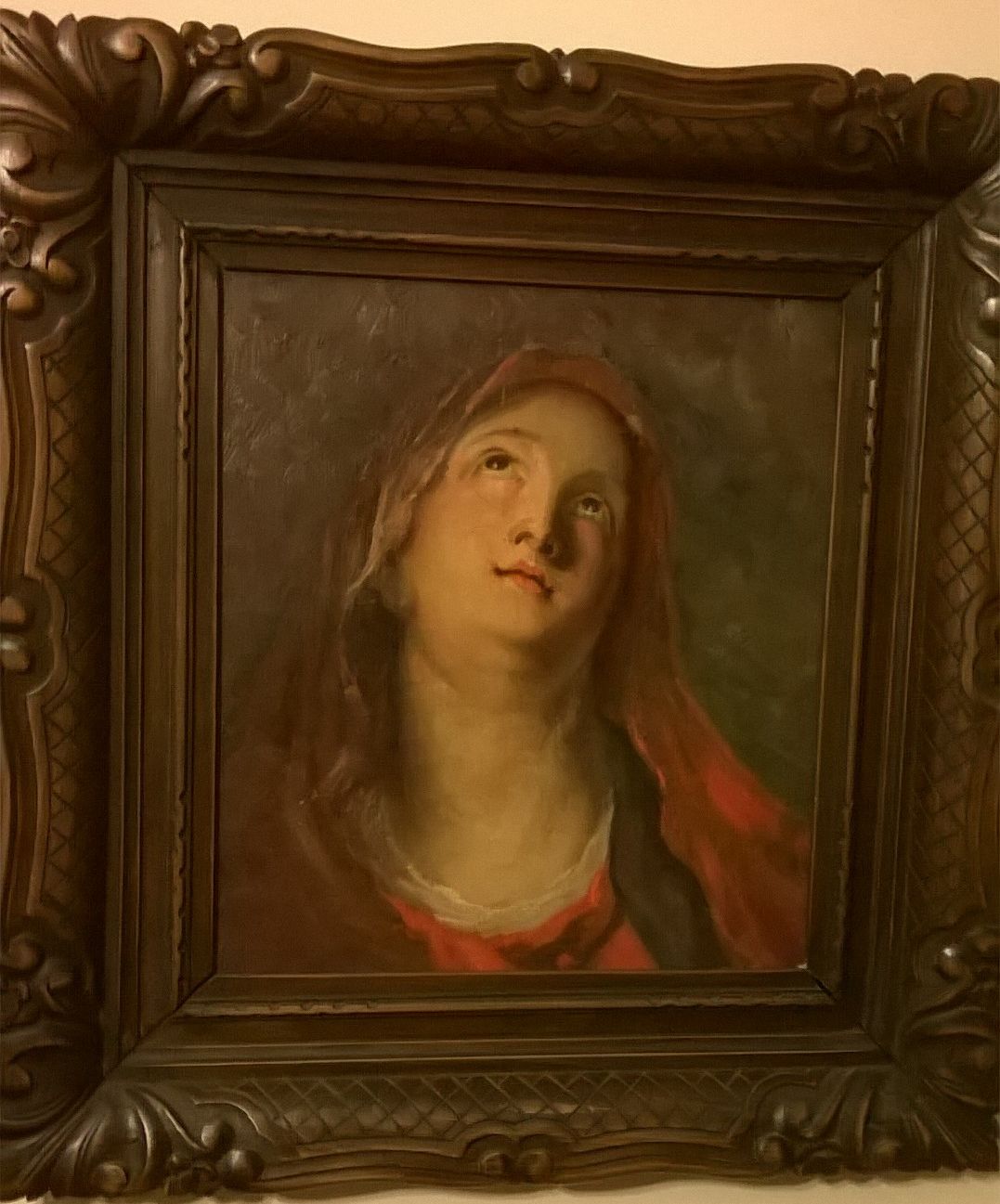 Mary Magdalene is dressed in a red robe. Though it can't be seen on the painting, she stands beneath the cross.
Mary Magdalene looks up toward Jesus dying on the cross. She travelled with Jesus as one of his followers. She is said to have witnessed Jesus' crucifixion and resurrection.