Villeroy & Boch porcelain postcard Noontime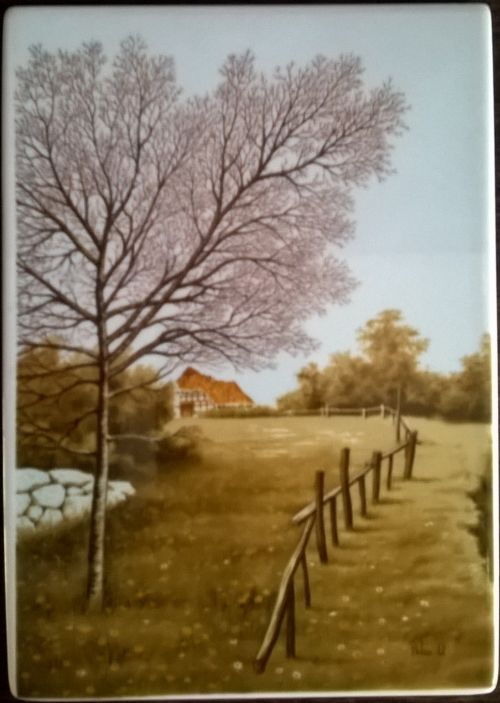 The postcard is designed by Petra Uhl.
This Villeroy & Boch collector's item features a beautiful scene by Petra Uhl. The artist was born in 1943 in a small town in Northern Germany. She lived alone for many years in French Vosges. She painted mostly animals and country landscapes.
The VilboCard is titled Mittagsruhe, Noontime, La mi, journee. It was created by Villeroy & Boch, made in W.-Germany.