Porcelain
Goebel vintage pigeon figurine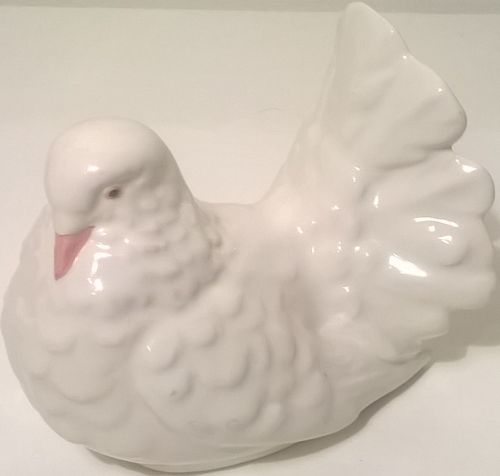 Goebel porcelain pigeon made in West Germany.
The figurine is marked with stamp used in 1979 - 1990 period.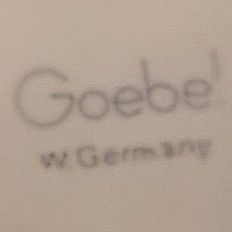 The company was founded by Franz Detleff and William Goebel in 1871. It was known as F&W Goebel. The company in the beggining was making marbles and slates but soon started making porcelain tableware and figurines.

In 1893 the company was already fully owned by William Goebel. Luxury porcelain was exported to America. The factory produced also Meissen style figurines. In 1911 Max Louis Goebel took over the management of the factory. He brought innovative spirit to the company. One of examples of his new approach was the luxury brand "Kunstwerkstätten Wilhelmsfeld".
Thanks to founder's grandson Franz Goebel in 1935 famous Hummel figurines were born. In 1950s in Goebel collection appeared Walt Disney characters.
In the turn of the millennium, the factory fortune turned. In 2006 creditors refused farther financing of the company. The business activity was continued by a new entity Goebel Porzellanmanufaktur GmbH.