German pottery 1382/27 vase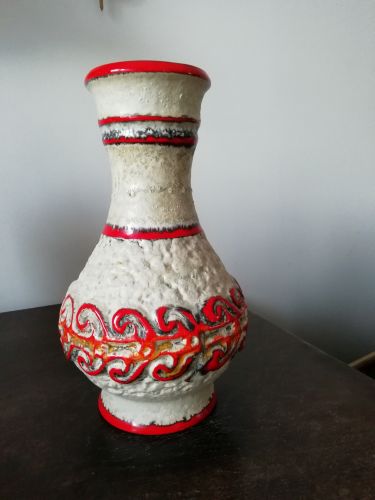 The vase was made by Ü-Keramik, or Üebelacker Keramik based in Ransbach Baumbach (West Germany).
The vase was produced in 1960s - 1970s. It is covered with white and grey glaze as well as vibrant red relief decor and red belts. There is also black glaze inside. It is 27 cm high.
The vase is marked to the base: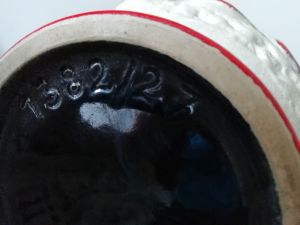 Ü-Keramik was founded in 1909 by Johann Üebelacker. Initially it was a metal foundry. Just in 1955 ceramic production started. Johann Üebelacker died in 1955. The company was overtaken by his three sons. 
In 1990 the company went bankrupt.