Makkum Tichelaar handled oil bottle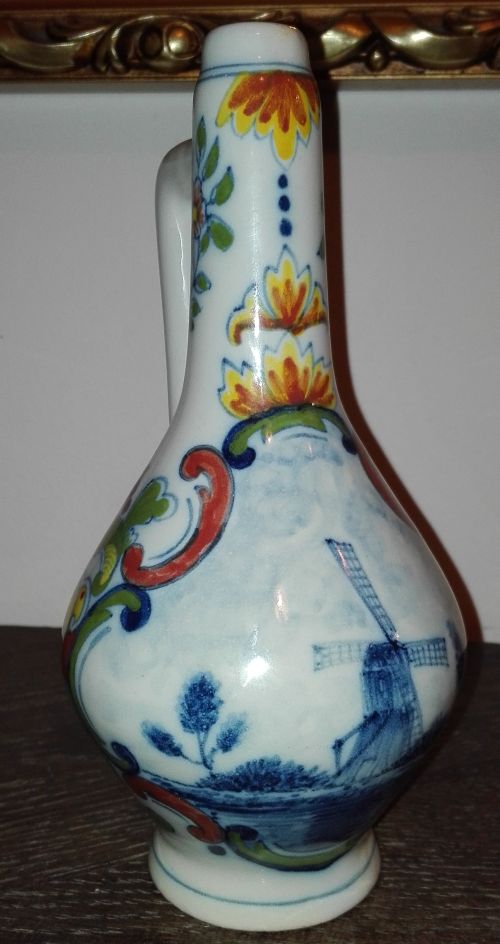 The bottle is hand-painted.

It is decorated with traditional Dutch windmill landscape scene and was produced in 1940 - 1960 period. Unfortunately it lacks stopper.
This bottle is 18 cm high. It is marked on the base: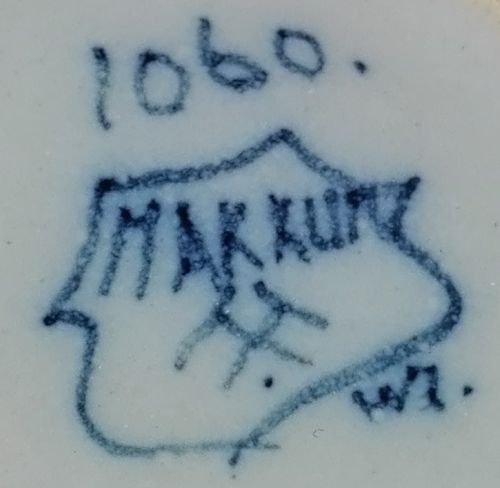 Royal Makkum is a Dutch pottery company based in Makkum. The factory was probably active as brickworks already in 1572. That's why Royal Tichelaar Makkum is regarded to be the oldest company in the Netherlands. Initially they produced bricks and tiles. After 1670 domestic pottery has been the core business. Since 1831 it has been run by Tichelaar family. In 1890 they stopped producing bricks and tiles and focused on traditional decorative pottery.
In 1960 the company acquired right to use a word Royal in its name. In 1990s the company strategy has been redefined because of competition mass producing cheap copies of their traditional pottery. Royal Makkum started cooperation with modern designers as Hella Jongerius, Alexander Van Slobbe and Dick Van Hoff. The company is yet still focused on preserving tradition.