Cat and spider porcelain plate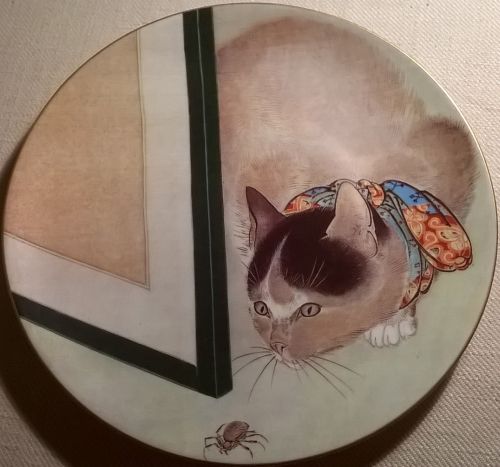 The plate is based on artwork by Japanese artist Toko.
Toko was a Japanese artist of the Meiji period (1868-1911). Design of this plate was based on a painting on silk. The plate was made for the Metropolitan Museum Of Art in 1986 by Phillippe Deshoulieres Lourioux, LIMOGES Porcelain France.