Balance scale KH Specjal 5 kg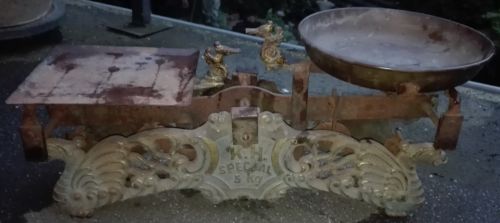 Antique pan balance scale made in Polish city of Przemysl in 1930s. Visible remnants of gilding.
Pierwsza Małopolska Wytwórnia Wag (First in Lesser Poland Scale Factory) established by Kazimierz Hołubiczko operated in Przemysl already in 1930s. It was located at 4 Malczewski Street.
On July 28, 1950, Polish minister for heavy industries decided to give the factory under forced state management.