Color lithograph based on watercolor by prof. M. Shaeflein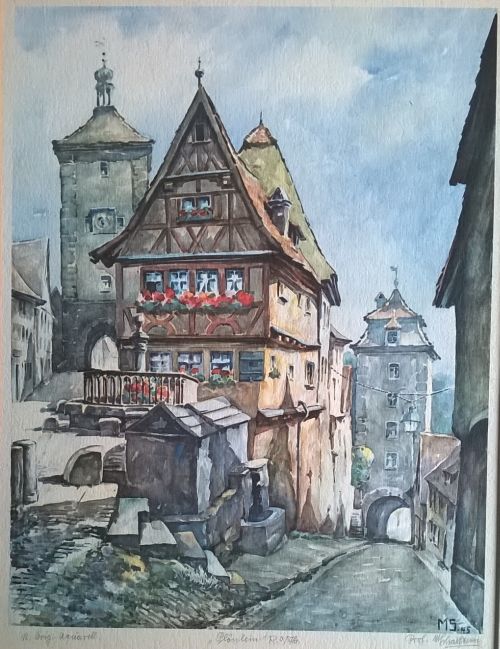 1945 Plonlein square Rothenburg ob der Tauber lithograph.
Shaeflein made many lithographs in 1920s, 1930s and 1940s. Most were black and white. This one is one of his rare color lithographs. It was made just after WWII in 1945.
This lithograph is signed by prof. M Shaeflein in lower right corner. It presents Plönlein square in Rothenburg ob der Tauber. There is a narrow half-timbered building with a small fountain in front. On sides there are two towers: Kobolzeller tower and the higher Siebers Tower.