Porcelain
Chinese bowl marked Da Qing Qianlong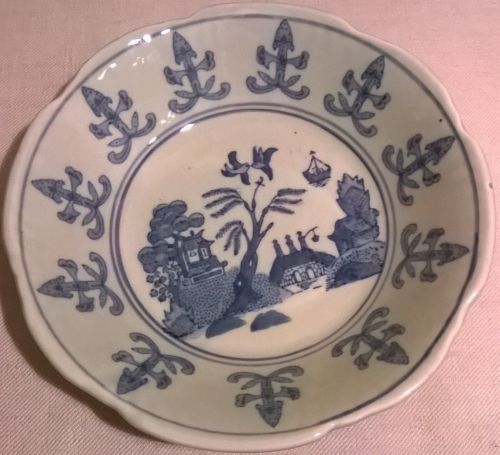 The mark means Great Qing Dynasty Qianlong Period.
The Qing dynasty was the last imperial dynasty of China, ruling from 1644 to 1912. The Qianlong Emperor reigned officially from 11 October 1735 to 8 February 1796. This bowl however is not so old.
On the bowl is presented blue landscape on a light blue background. Both sides of the bowl are decorated. It is 23.5 cm in diameter and 5 cm high.
This Da Qing Qianlong mark is dated for late 20th century, perhaps 1960s or 1970s.