Porcelain
Vieux Rhodes BOCH Belgium 1960s colorful planter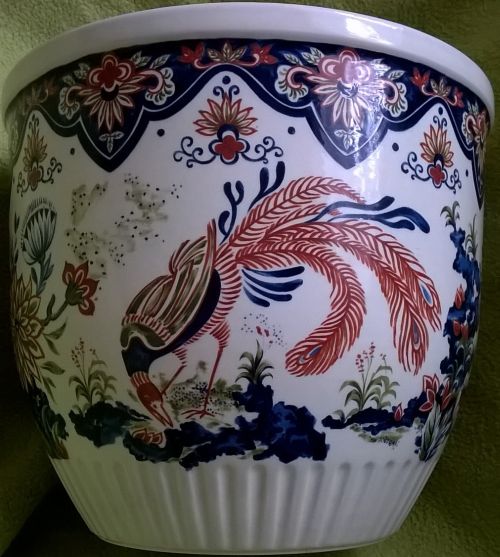 This colorful blue, red and green Vieux Rhodes pattern is by Boch Freres Keramis.
The Vieux Rhodes pattern features hand painted lyrebird and chrysanthemum.
It is marked on the base:
"Vieux Rhodes Boch Belgium Handworked" and incised "M21"
The planter is 21 cm in diameter and ca. 18 cm high.